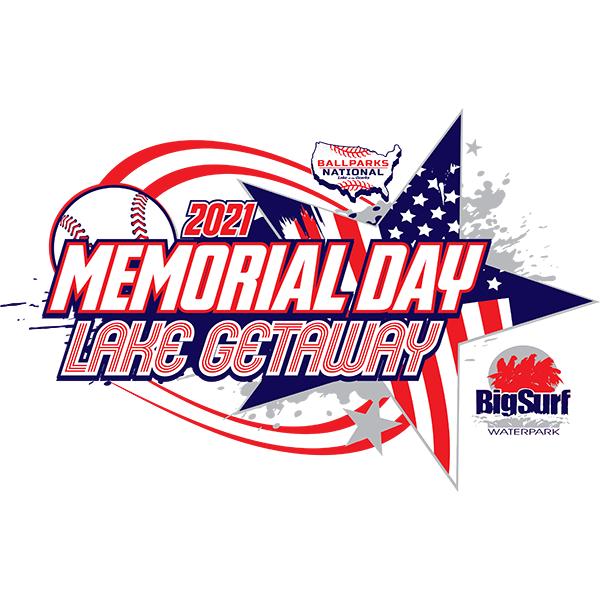 Fastpitch 14A-18C
May 28-31, 2021
$1050 – 7GG
Memorial Day Lake Weekend, Presented By Big Surf Waterpark
Load up the kids, pack up the car and head to the Lake for Memorial Day! We're talking 7 – 7! – games guaranteed this holiday weekend (six pool games into single elimination). Take in the amenities at the Lake, relax, hit dingers – repeat. It's the perfect way to spend a holiday!
*No lodging requirements – you choose where to stay. No gate fees, no parking fees.
*Registration fees for Memorial Day Lake Weekend, presented by Big Surf Waterpark increase on January 1, so pay early & save!
NO STAY-TO-PLAY
Not sure where to stay? Eat? Boat? Fish? Swim?
Let our one-of-a-kind guest service team act as your concierge and find just what your group needs!

Download the app to get schedule information, alerts and real-time scores with TeamSnap Tournaments.
To download the TeamSnap Tournaments app, go to the Google Play Store or Apple App Store to find app:
Google Play Store – https://play.google.com/store/apps/details?id=com.fanapp
Apple App Store – https://appsto.re/us/1ngndb.i
In app sign in using this your email address and follow our tournament, Kiss My Shamrocks Melee (Baseball 9A-12Maj)
Now you can see favorite your team, see division schedules, and can receive real-time scores, updates, and notifications.
You can also see results on the web here. Please note that you will not receive real-time alerts unless you are on the app: https://events.teamsnap.com/events/12875/results/division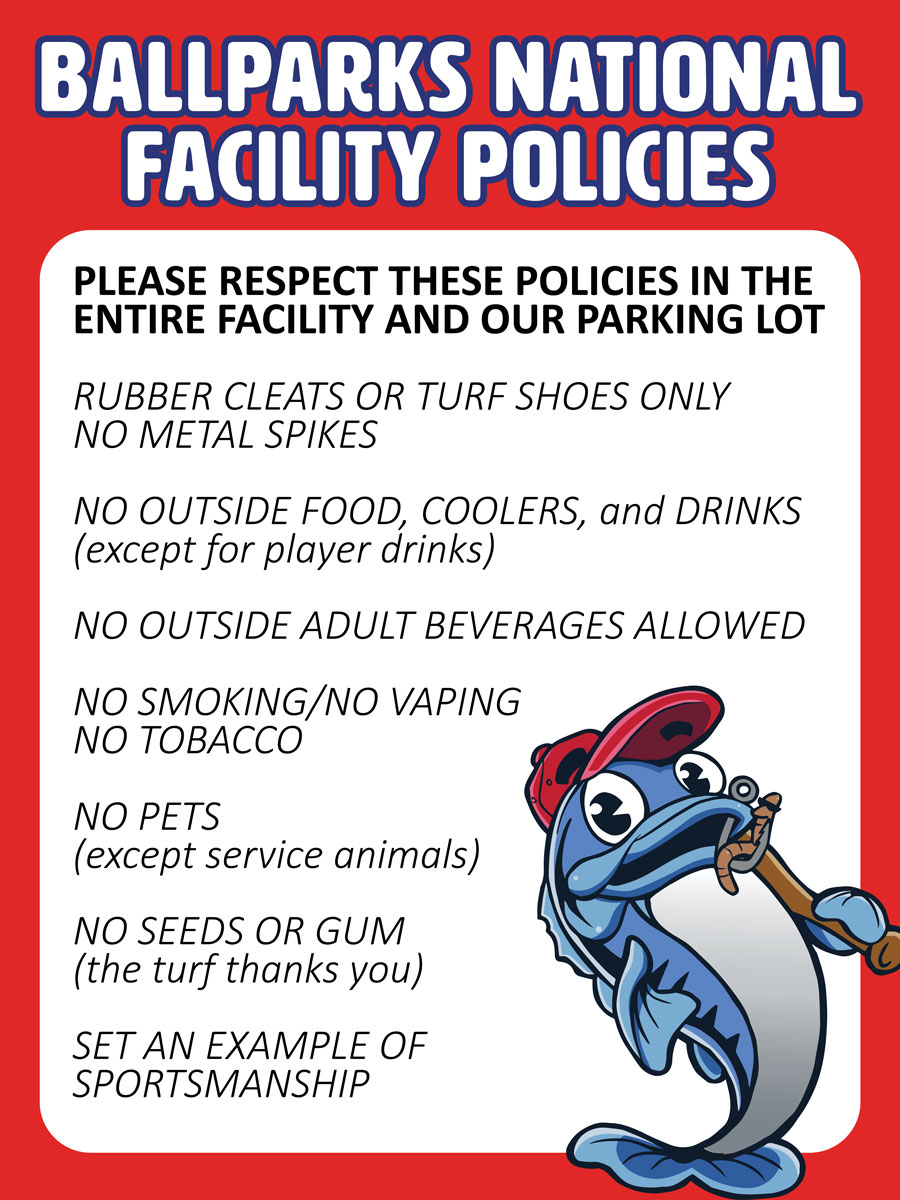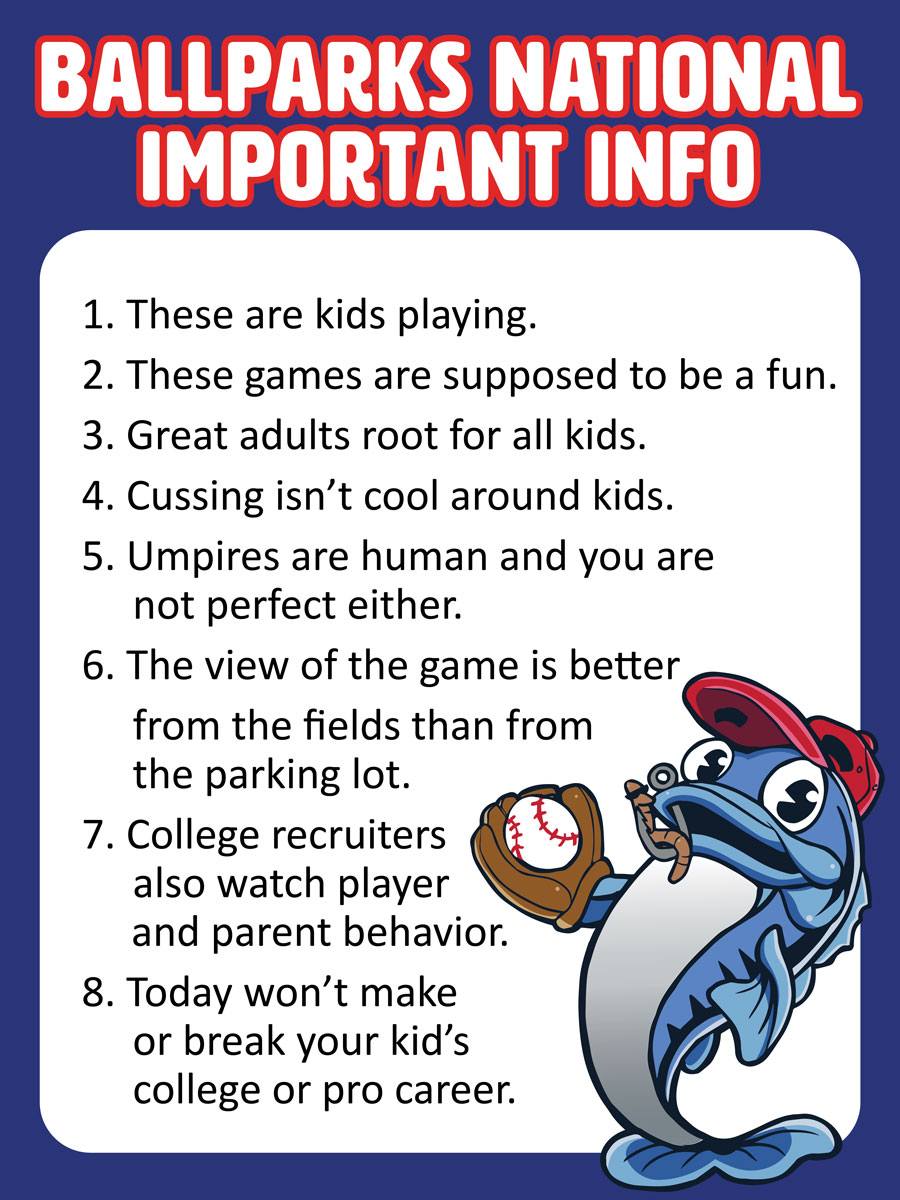 Directions
Ballparks National
480 Kissick Way, Macks Creek, MO 65786
Located on Highway 54, just 10 minutes west of the Camdenton Courthouse Square
From Lake Ozark:
Follow US-54 to the Ballparks National entrance – 25.7 mi
From St. Louis:
Follow I-64 W/US-40 W and I-70 W to US-54 W in Kingdom City. Take exit 148 from I-70 W/US-40 W – 1 hr 31 min (102 mi)
Follow US-54 W to the Ballparks National entrance – 1 hr 35 min (98.0 mi)
From Kansas City:
Get on I-70 E/US-71 S
Take I-49, MO-7 S and MO-13 S to State Hwy T in Doyal Township – 1 hr 37 min (105 mi)
Turn left onto State Hwy T – 15 min (12.0 mi)
Follow US-54 E to the Ballparks National entrance -36 min (33.6 mi)
From Springfield:
Merge onto US-65 N
Turn right onto MO-73 – 32 min (33.6 mi)
Turn right onto US-54 E -21 min (20.1 mi)
Turn left at the Ballparks National entrance – 6 min (6.4 mi)