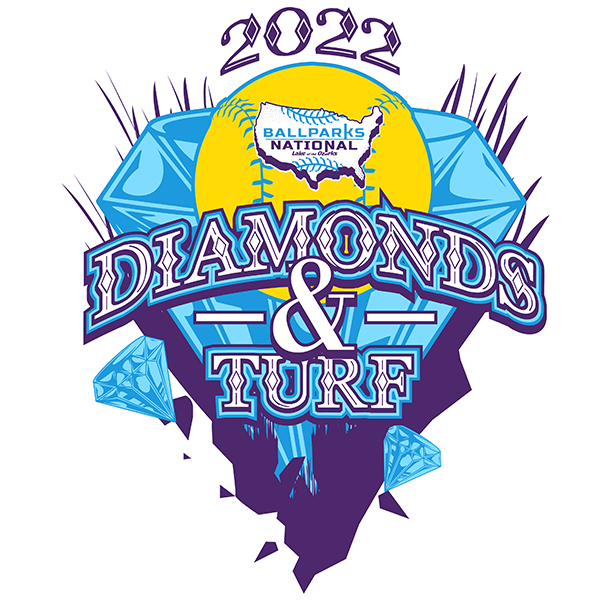 DIAMONDS & TURF
April 8-10, 2022

DATES
---
April 8-10, 2022
REGISTRATION CLOSES:
EOD Wednesday, March 30
TIME
---
DUE TO THE POPULARITY OF OUR PREVIOUS EVENTS:
All tournaments prior to Memorial Day weekend will be 2 to 2.5 days, with games starting as early as 5 pm on Friday. All tournaments after Memorial Day weekend will be 3 FULL days, with games starting as early as Friday morning.
RULES
---
Played under USSSA Fastpitch rules
AGES & DIVISIONS
---
14U-18U A, B/C
COST
---
$550
if paid-in-full by 12/31/2021
$600 in 2022
No refunds are issued once the schedule is posted.
FORMAT
---
4 Game Guarantee
3 Pool Games
Single Elimination Bracket
GAMEPLAY
---
Time limits are subject to change.
There will be no championship game time limits IF there is no scheduled game to follow on that field. All run rules and extra innings rules will apply. The tournament director reserves the right to re-establish a time limit for reasons including but, not limited to weather concerns and late-night play.
TEAM CHECK-IN
---
All teams check-in at the event at least 1 hour prior to their first game.
REFUNDS
---
No Official Games: 100% credit refund
One Official Game: 50% credit
Two or More Official Games: No Credit
INCLEMENT WEATHER
---
Due to inclement weather, the tourney director has the right to modify the schedule and time limits as needed. We will play in the rain unless the amount of rain is deemed unsafe by the tournament director.
POLICIES
---
Please respect these policies in the entire facility and our parking lot
NO METAL CLEATS
NO OUTSIDE FOOD OR BEVERAGES (except for player's water bottles)
NOT OUTSIDE ADULT BEVERAGES
NO SMOKING, VAPING, OR CHEWING TOBACCO
NO PETS (service animals welcome)
NO SUNFLOWER SEEDS OR GUM
SIGNUP ON TEAMSNAP
"Pay Later" option located near the end of the Checkout.